THINGS TO DO IN NILES, OHIO
We are conveniently located in Niles, Ohio near the major roadways. Our community is nestled off in a quiet neighborhood off of Route 46. While our apartments are tucked away, we are close to schools, activities and services of Niles. There are also several parks, restaurants, and supermarkets nearby for your everyday needs.
TOP 5 PLACES TO GO IN NILES, OHIO
The Mahoning Valley Scrappers are a Semi-professional baseball team affiliated with the MLB. They play their home games at Eastwood Field in Niles, Ohio. With a capacity of 6,000 people, the venue is a great place to spend a summer evening.

They were a Minor League Baseball team that competed in the New York–Penn League from 1999 to 2020. Former MLB player Coco Crisp is the current manager of the Scrappers. Each year, the stadium hosts a number of concerts and other entertainment events in addition to baseball.


818 Factory Rd, Dayton, OH 45434

With 3.3 million square feet of retail space, Eastwood Mall is one of America's largest shopping complexes. Over 200 stores, restaurants, professional services, and entertainment venues are found there.

The indoor shopping mall is conveniently located just 5 minutes from Eastwood Arms. Every day, more than 40,000 people go through the doors. The anchor stores are Boscov's, Dillard's, JCPenney, Macy's, and Target.


5555 Youngstown Warren Rd, Niles, OH 44446

Extreme Air:! Extreme Air is the premier indoor trampoline park in Mahoning Valley! Extreme Air is a the perfect place to let out some energy and enjoy time with your family and friends! Whether you are looking for a few hours of exercise or your next birthday party location, Extreme Air has you covered!

They have 2 basketball lanes, 2 dodgeball courts, foam pit, and a kids' corner for fun for all ages. Check out their website below to learn more about pricing, event availability, and group rates.


5555 Youngstown Warren Rd, Niles, OH 44446

Escape History Escape Rooms is the perfect location for your next team-building event or fun night with friends. They have several history-themed escape rooms to choose from including Capone's Speakeasy, Hitler and the Spear of Destiny, and The Titanic and the Curse of the Mummy.

All of Escape History's rooms are private, so you will be able to enjoy your experience with your group. Their rooms can accommodate both large and small groups, so no matter your group size, you are sure to enjoy your time. In addition to their in-room, immersive experience, Escape History has a mobile escape room experience that is perfect for your next team-building activity. Check out their website today to learn more about each room or to book your experience today.


5580 Youngstown Warren Rd, Niles, OH 44446

The National McKinley Birthplace Memorial was established in 1915 to commemorate President William McKinley. McKinley was born in Niles, Ohio in 1843. The memorial is located in downtown Niles. It consists of the McKinley Memorial Library and the McKinley Museum. Both are free and open to the public during visiting hours.


40 N. Main Street, Niles, Ohio

TOP PLACES TO EAT IN NILES, OH
Our city's dining is a mix of local tradition, international flavor, and fusion. These five must-try eateries define the city's culinary scene, from laid-back taverns and pizza places to Mediterranean food. Check out some of the favorites that our residents enjoy.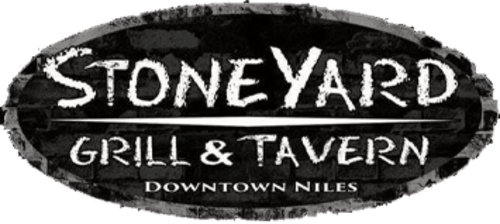 Grill, Restaurant
StoneYard Grill & Tavern is a restaurant in Niles, Ohio, near the historic McKinley Memorial. They feature a friendly, inviting ambiance and an amazing menu with options for everyone. Their menu includes mouth-watering lunch and dinner options with monthly specials and a full bar menu. Be sure to check out their newly opened, heated patio! In addition to delicious meals, StoneYard also offers private event hosting and offsite catering. Check out StoneYard's website today for the most up to date specials or to schedule your dinner or event!

Restaurant, Italian
Giorgio's Ristorante is a delightful Italian restaurant with a full bar. Their menu consists of local favorites from pizza & pasta dishes to steak and seafood. In addition to great food, Giogrio's has a carefully curated wine list that perfectly pairs with meal options. Stop in today to see why locals love Giorgio's!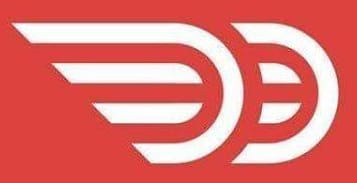 Mediterranean, Syrian
Little Damascus is a family-owned restaurant in Niles, Ohio. They serve amazing homemade Middle Eastern and Mediterranean food such as gyros, fries, shawarma, kibbe, and garlic sauce. With a 4.7 star rating, you can't go wrong with anything that you order! Little Damascus has both indoor and outdoor seating available. Check out their photos on Facebook for a glimpse at thier mouth-watering food selection.
American, Restaurant
Candywood Wine Cellar is an upscale restaurant inside a historic 140-year-old barn. The property was purchased by the new owners in 2018, and the interior of the barn has been refurbished since then while maintaining its character and charm. Candywood serves European-inspired cuisine with an exceptional wine selection. Candywood is available to rent our for all of your event needs as well. Their website has more information on weekly specials and for booking your next event!

Steakhouse, Seafood
Firebirds Wood Fired Grill serves steaks, seafood, and other American food in an upscale setting. The chain restaurant is located in the Eastwood Mall next to Dillards. Firebirds is known for their scratch kitchen and bold flavors! They have great cocktails and drinks available to pair with your meal. Check out their website today for their menu, and be sure to stop in for your next happy hour!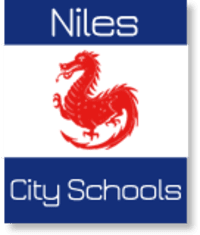 Testimonials
HIGHLY RECOMMEND!!! My experience living here was very easy and peaceful.

- Anonymous
I have lived here for over a year and a few months now, and we absolutely love it! We live in the leasing office and everyone down there is great and friendly.

- Anonymous