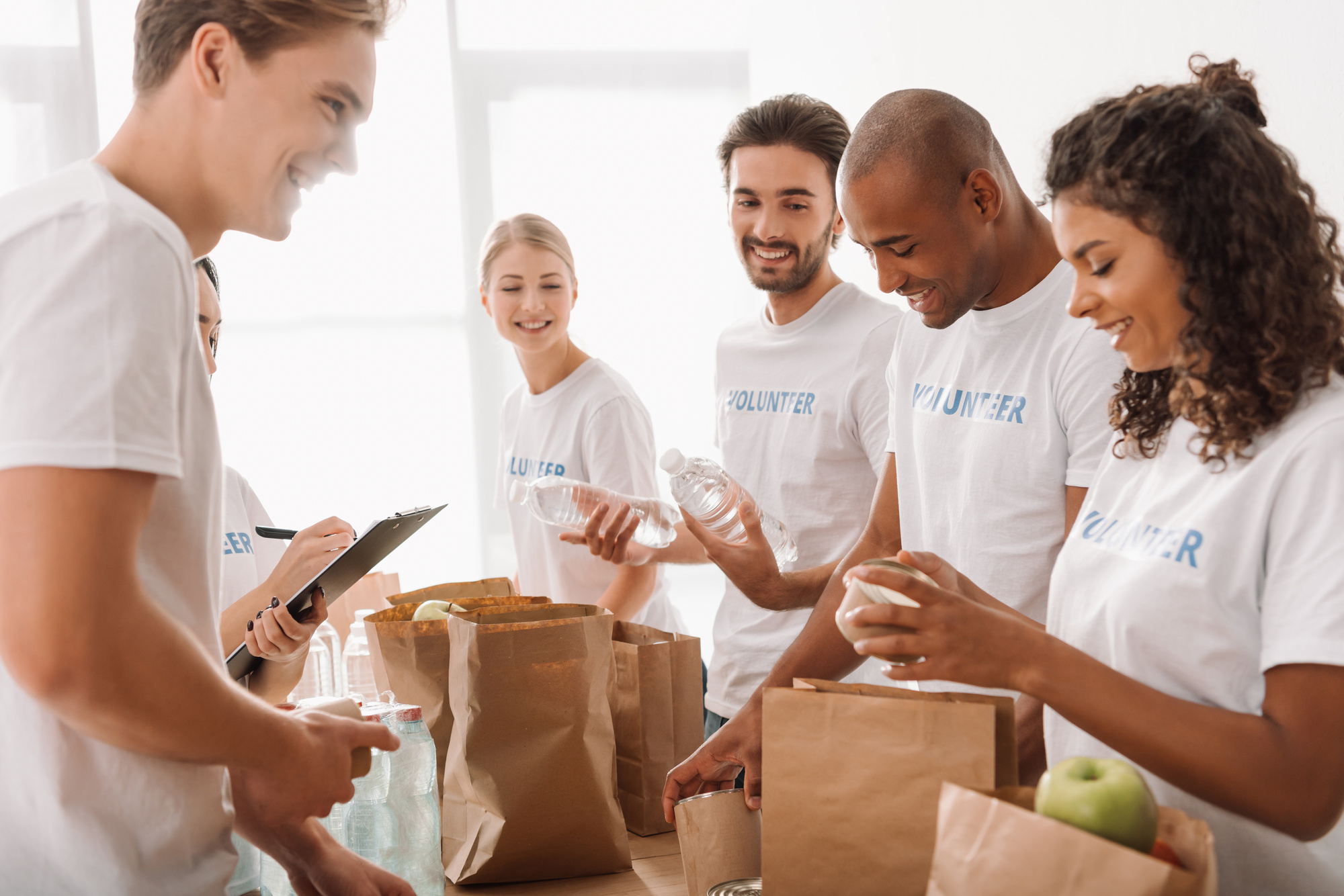 You know you're an adult. After all, you signed a lease, packed a rental truck, and drove it to your new apartment. At the moment, however, you feel like a lonely little kid on the first day of school!
How do you make friends when you're busy learning the local street names?
Forty million Americans move each year, so if you're navigating how to find a community in a new city, you're in good company! If you're ready to befriend local residents, it's time to get proactive. Do you know where to start?
At Eastwood Arms, we've helped many residents like you settle in and forge new social connections here in Niles, Ohio. Meeting new people doesn't need to be another item on your to-do list! We've created this guide to help you find your tribe in your new hometown in fun, productive ways.
Read on to learn a few of our favorite friendship hacks for making friends in a new city. You won't be traveling alone for long!
Hit the Dog Park
Nothing breaks the ice like a furry friend! If you're moving to a new area with a pet in tow, Fido will probably make some introductions for you! Every person your pup greets on the street is a potential new pal.
Make it a point to go to the local dog park and greet fellow dog owners. Start by asking about their pet. It's an engaging, emotional subject that quickly gets people talking!
The task is even easier when you move into a pet-friendly apartment building with a dog park on-site. You won't have to go far to meet the four-legged residents of your new home… or their two-legged owners!
Attend Apartment Events
Sometimes your new best friend is already next door! To meet them, consider attending building-sponsored events like barbeques and socials. You'll get to know your neighbors in a comfortable and casual environment.
Not the partying type? Check out your building's communal spaces, such as the complex's fitness center or swimming pool. You'll meet other locals who value fitness and physical activity.
Try the Library
While the internet makes long-distance friendships possible, it helps to have some local pals who know the neighborhood. If you'd like to get to know the locals, try events for adults at the public library. Most events are free or low-cost, and everyone in attendance will likely live in your town.
If you're a writer, consider weekly recurring events such as a writing group, short story group, or poetry group. If you prefer something active, enroll in a yoga or Zumba class. Other offerings might include cooking classes, craft workshops, movie nights, or even live musical performances!
Sometimes your library can connect you with a local book club, too. These gatherings can be easier for shy or nervous newcomers. You'll immediately have something to discuss, which helps break the ice!
Start That New Hobby
When nobody in your city knows who you are, you can be anyone! Take the opportunity to reinvent yourself! Now is the time to try out that out-of-the-box new hobby and step outside of your comfort zone!
Join that karate class! Sign up for a painting course! Audition for the local community theatre!
The other students will be feeling just as vulnerable and eager to connect. Plus, you might discover something new about yourself!
Sign Up to Volunteer
One of the best ways to endear yourself to a new community is to give back. Volunteering is a kind and productive way to get to know your new neighborhood and connect with like-minded locals. You will see new places and gain a better understanding of the population in your new area.
If you're interested in politics, consider volunteering to help with a local candidate's campaign. You'll learn more about the city and meet others who care about political engagement.
If you'd like to get a foot in the door with the local arts scene, reach out about volunteering at a local theatre. Even if you have few skills, they often need ushers. If you do have talent to spare, you can connect with other creatives and add value to your community.
Community organizations such as food banks, soup kitchens, and charity shops almost always need volunteers. Try an online service like Volunteer Match or ask your neighbors for recommendations.
Join a Sports League
When you join a sports league, camaraderie is part of the experience! You'll join a team with others who enjoy the thrill of the game. Between practices and games, you'll have plenty of time to get to know your teammates.
Often, adult-league sports games end at local bars and restaurants. You'll have plenty of time to kick back and chat. Offer to host the end-of-season kickback or barbeque—you'll have a whole crew to befriend!
Start on Social
Not every new friendship needs to begin in person! If you're wondering how to find friends in a new city without leaving home, try joining local Facebook or social media groups. These virtual communities can help you learn about the culture of your neighborhood.
Engage respectfully with the posts in those groups. Ask questions, offer expertise, and be social! Before long, you might find yourself setting up a local, in-person coffee date!
For young parents, this is also a great way to connect with other families with young children. You can ask about the best local parks and set up a day to check them out!
Often, social media groups are excellent resources for finding local events. Attend events that interest you with an open mind. Even the local farmer's market can kickstart a meaningful friendship!
How to Find a Community in a New City
Beautiful scenery and notable landmarks don't mean much if you have to enjoy them alone. If you want to take in the sights, focus on how to find a community in a new city. The methods above should help you connect with new pals in your neighborhood!
Don't underestimate the value of a "local guide" when learning the ropes! At Eastwood Arms, we're happy to get you started! Contact us today to schedule a tour of one of our units and see what a community can be!